It's been a while since I shared my life with a dog, the last being Stevie who sadly died at 12 in 2015.
At my day job, Space Forge (awesome company) we're allowed to bring in dogs, and one of the people has been bringing in her pup Sunny (below) and I love dogs, I love playing with them, fussing them and being around them.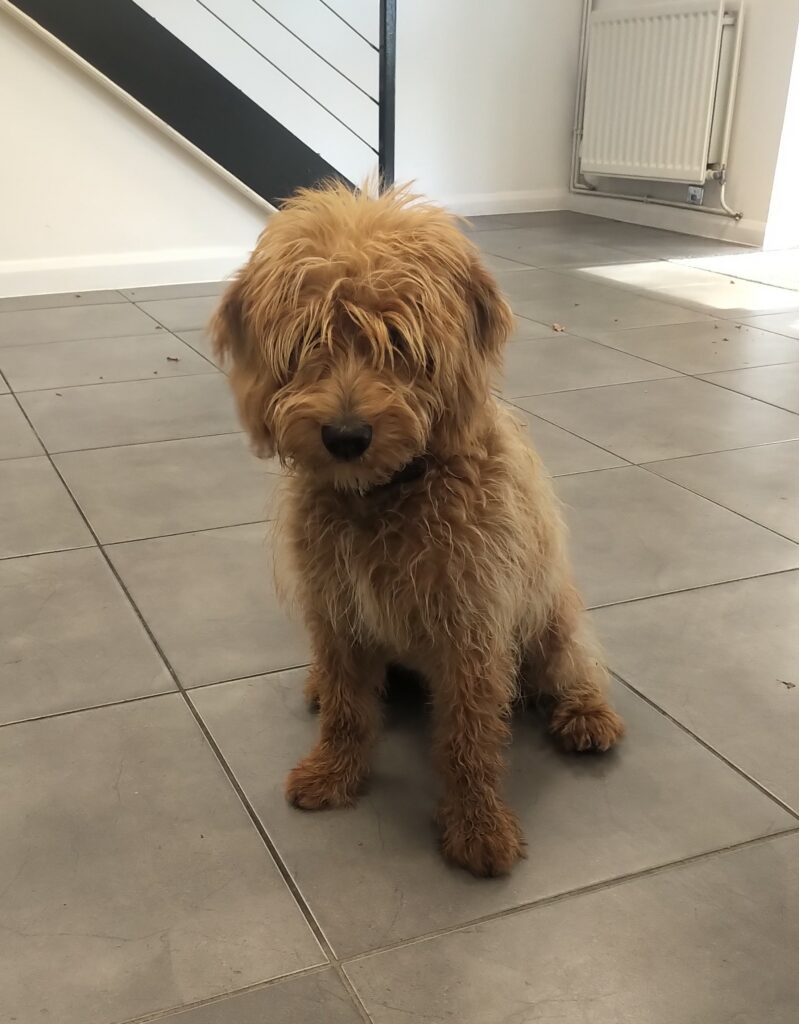 And for several months I've come to realise how much I would love to share my life with a dog again.
So I began looking, and sending my partner Jayne pictures of various dogs, then one day, by pure chance I found a picture of Suzie and instantly fell in love.
Now Suzie came in off the street and nothing was known about her other than she is very nervous of people and the first time we met her, she was just brave enough to come and sniff us, nothing more, wouldn't even take treats.
2nd time we met her (about three days later) she let us walk her and even took treats from us.
3rd time we met her (a week after) she let us fuss her and responded to her name.
the 4th time (a week later again) she jumped up on the sofa next to me and gave me a nuzzle 🙂
Today, she came to our home to see how she got on, she was fine though again nervous for a while, had a good explore of our house. The rehoming center was happy and after the paperwork was done they left Suzie with us, she was a bit nervous but soon settled and slept.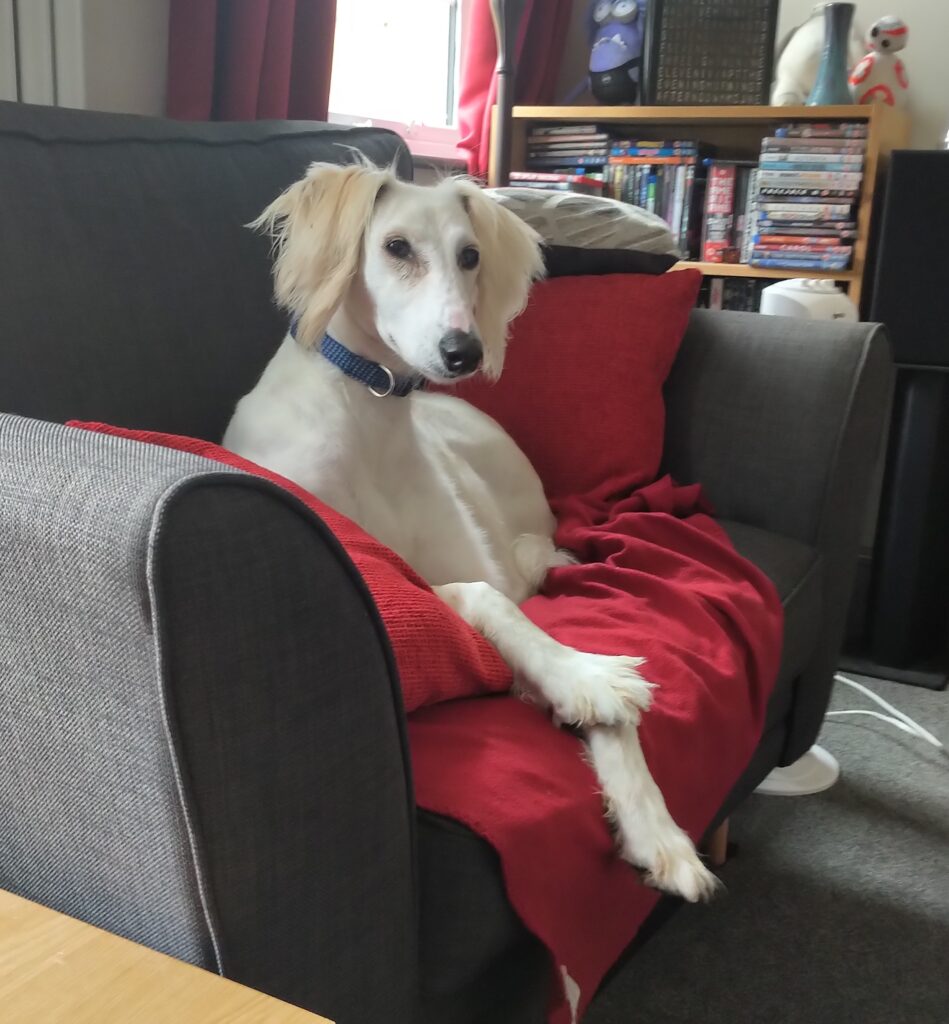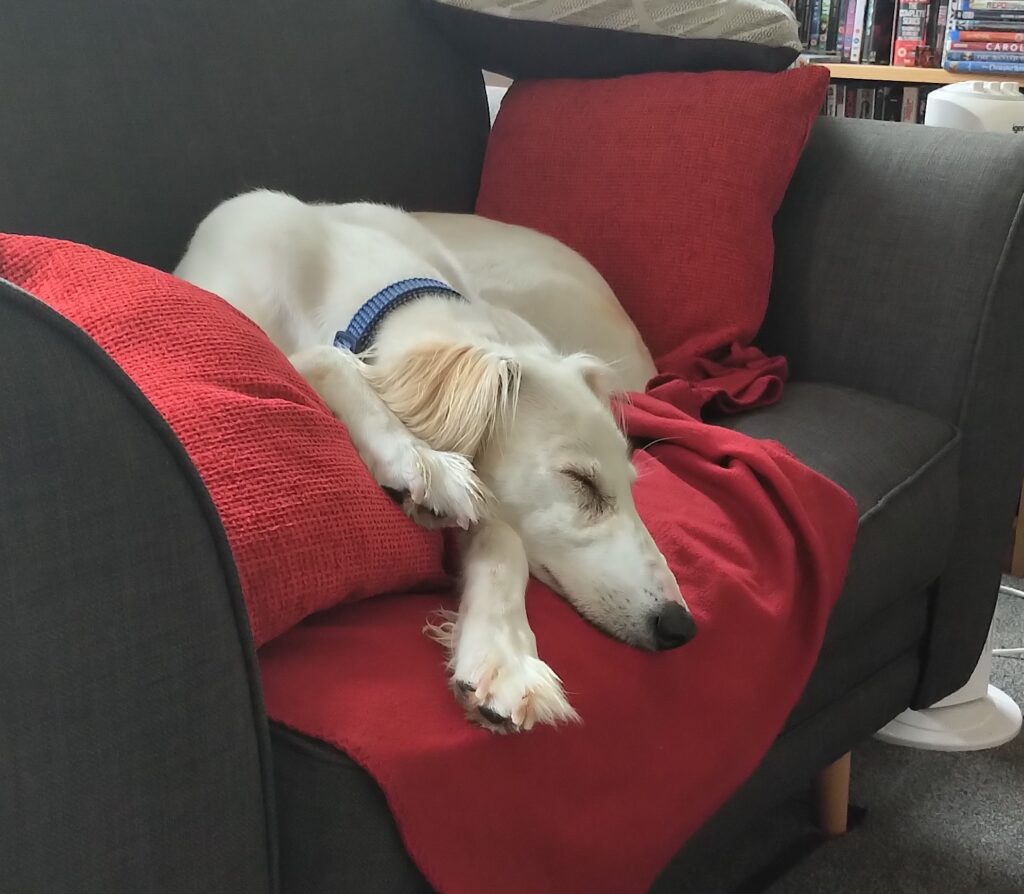 Jayne and I are very very happy, and there isn't a thing in the world I wouldn't do for Suzie already.
As I say, we don't know what kind of life she had before, and she is still very wary of people (we went for a short walk lunch time and she became nervous near people). It will be a while before I can take her into work, but thankfully Jayne works from home full time and I work mostly from home.
Life has changed for all three of us, for the better 🙂